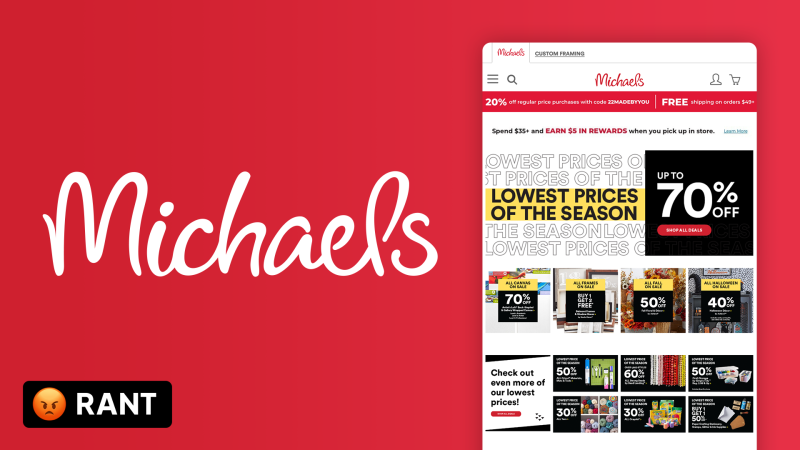 Get it together, Michaels!
Sep 24, 2022
by Darian Watt
I am old enough to prefer crafting over staring at a screen all day but young enough to appreciate being able to order something online or via an app to pick it up instead. I rather not go into a store and wait an ungodly amount of time to check out. I've visited
michaels.com
and their App. I spent four days trying to order something online and in the app. For four days neither the website nor the App worked. I ended up going inside the store and waiting 20 mins in line to check out. What is this...the 1980s???