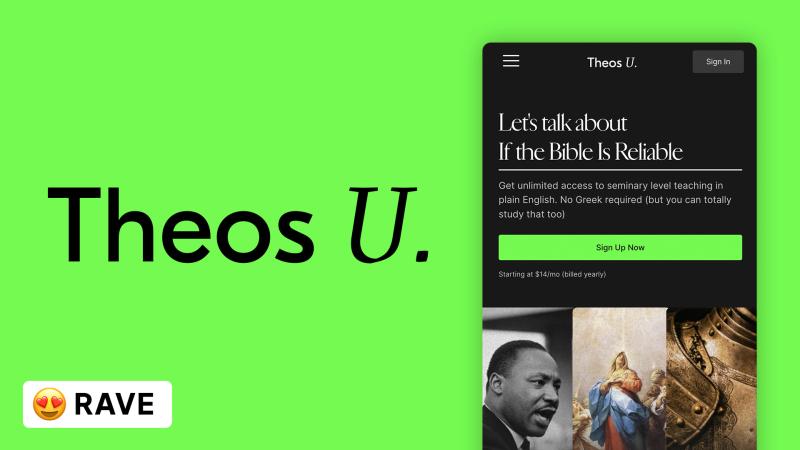 TheosU website is doing it right
Oct 5, 2022
by Jonah Judice
I have recently been on the search for a way to grow in my faith, and continue to challenge myself daily. A friend of mine suggested that I look into
TheosU
and I did! Though I intended to go to the site to find content that was interesting, I found myself completely zoned in on the beautiful design of the site. This site has everything I am looking for, captivating imagery, engaging animations, organization, gorgeous typography, and a little humor. :)
I was first taken aback by the animations on the site. There are waypoint animations throughout the sections on the homepage that captivate you as you scroll and keep you engaged. Not only are the animations there, but they are buttery smooth, and well executed.
Every section on the page has great contrast and legibility, is well organized, and is easy to navigate. Throughout the site, each section has slightly different layouts, each with interesting appeal, making it fun to scroll through! And on top of that, there's captivating imagery that makes you want to know more.
Finally, (and many times most important to me) the typography on the site is really nice. Though I'd prefer slightly wider tracking on the headers, I am loving this modern serif paired with the sans serif "Inter." It feels fun, and classy, and different, and the designer does a great job with the spacing and hierarchy.Overall, I love it - beautifully designed, and user friendly.