Every day, businesses fall under the chokehold of consumers online research. When properly executed, a digital marketing strategy will increase your visibility, reach, and client connections for a fraction of the cost of traditional advertising.

Modiphy offers experienced, professional staff who equip you with the tools you need to increase sales and create an online, powerhouse presence through an ROI-based strategy.


Services include:

Consultative Setup & Planning

Our Collaborative Planning & Campaign Blueprinting process ensures an effective, customized web marketing strategy. During this process we:
Develop a web marketing plan and content calendar
Research competition, market trends, concepts and imagery
Design ads and create website landing pages
Targeted Social Media
Facebook & Instagram
Increase and engage followers, boost your brand, and generate new clients. During this process we:
Monitor campaign performance
Update ad series and landing pages per campaign
Provide tips on posting, page promotion, and best practices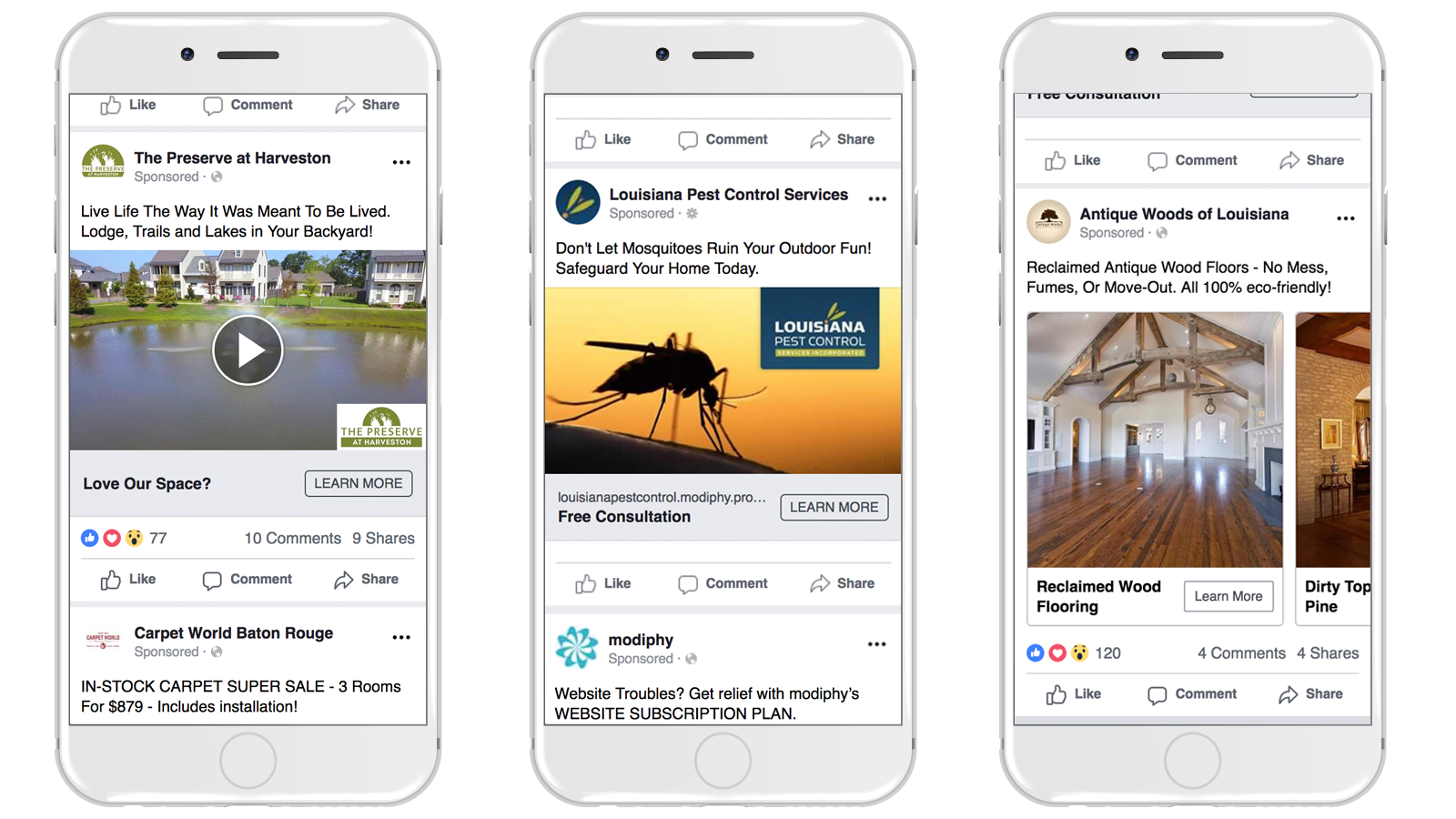 Local SmartListings & Online Reputation Management
Take charge of your online brand and image with our SmartListings Reputation package.
Publish, Sync, and Lock your local business profile to over 60 Search Engines, Local Directories, and Social Platforms

Includes: Yelp, YP.com, Bing, Yahoo, CitySearch, MapQuest, etc.

Receive alerts on reviews and posts pertaining to your business
Setup and/or Customize Google My Business listing
Tips and Recommendations on Reviews
Google AdWords™
Show Up Instantly on Page 1
Identify and target your main audience as soon as they hit "Enter" into their online searches. With this offering, you'll be able to target customers, whichever demographic box they check.
Modiphy will ensure you receive:
Phrase & Budget Recommendations
Ad Groups and Landing Pages per Campaign
Full Campaign Management & Monitoring
Monthly Conversion Tracking per Campaign